NESHOLDER
An elegant, exclusive, individually, high-quality craftmanship, for NESPRESSO capsules and more than 32 other compatible capsules
The display cases are made of Natural crack-proof solid wood.
A great way to put your capsules on the wall.
You can use it with the following compatible capsules:
Ethical Coffee Company (Esprimo ), LAVAZZA, Gourmesso, Caffe' Vergnano 1882, Zuiano Coffee,Bellarom (Lidl), Bestespresso (Pergusto GmbH), Caffé Molinari, Ja!(REWE), Ja! Kaffeekapseln (neue Version 2016), Pellini Caffé, Cap'Mundo, Dallmayr Capsa, Sesibel Coffee, Goppion, Senseo / Douwe Egberts, La Semeuse, LaCoppa, Pressogno, Domino, Jacobs Momente, Velibre, Gut&Günstig (EDEKA), Velibre (NEW-Bio), Café Royal, Saquella Caffé (bar italia), Caffé Cagliari, Fritz Minges, Caffé Negrini, Carte Noire, Coffee Circle,
Each is individually hand made out of the best, high quality wood such as oak, acacia, ebony, and piano black/white, with a glossy protective coat of acrylic resin.
We strive on providing the finest craftsmanship on all of our products. Customer service is our highest priority.  Our quality is Satisfaction Guaranteed.  In manufacturing, each piece of natural hardwood is hand selected to provide the best raw material for our display cases. While our cases involve an extensive amount of handwork, our craftsmen have used only the finest woodworking techniques.
Our collectible display cases give you all the principles of "Value": Great Price, Quality, Durability, and Functionality…which you will love today and tomorrow.
Simple to fix with two screw to the wall.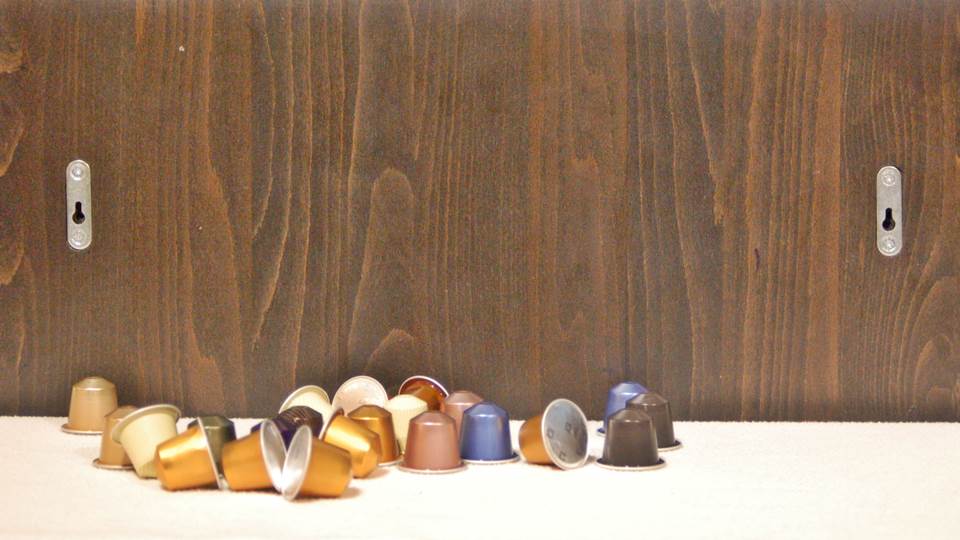 We will ship each Nesholder well packed from Europe all over across the world with DHL. Since it is heavy hardwood we craft and ship we have a special deliver price of 15 USD.
We love working with beautiful and valuable raw materials. With a lot of love in detail, we produce these unique capsule holders. In order to offer this craftsmanship for such a price, we would like to pass on our craftsmanship with great commitment to woodworking. In quality and with lots of dedication to our customers.
Facility Consulting Kft
email: office@nesholder.com
Tel: +36 209 550 500
Tel: +36 23 632 294
Fax:+361 80 880 40
Edina u. 3
2030 Érd